MSF Basic RiderCourse Students
$500 in Rider's Apparel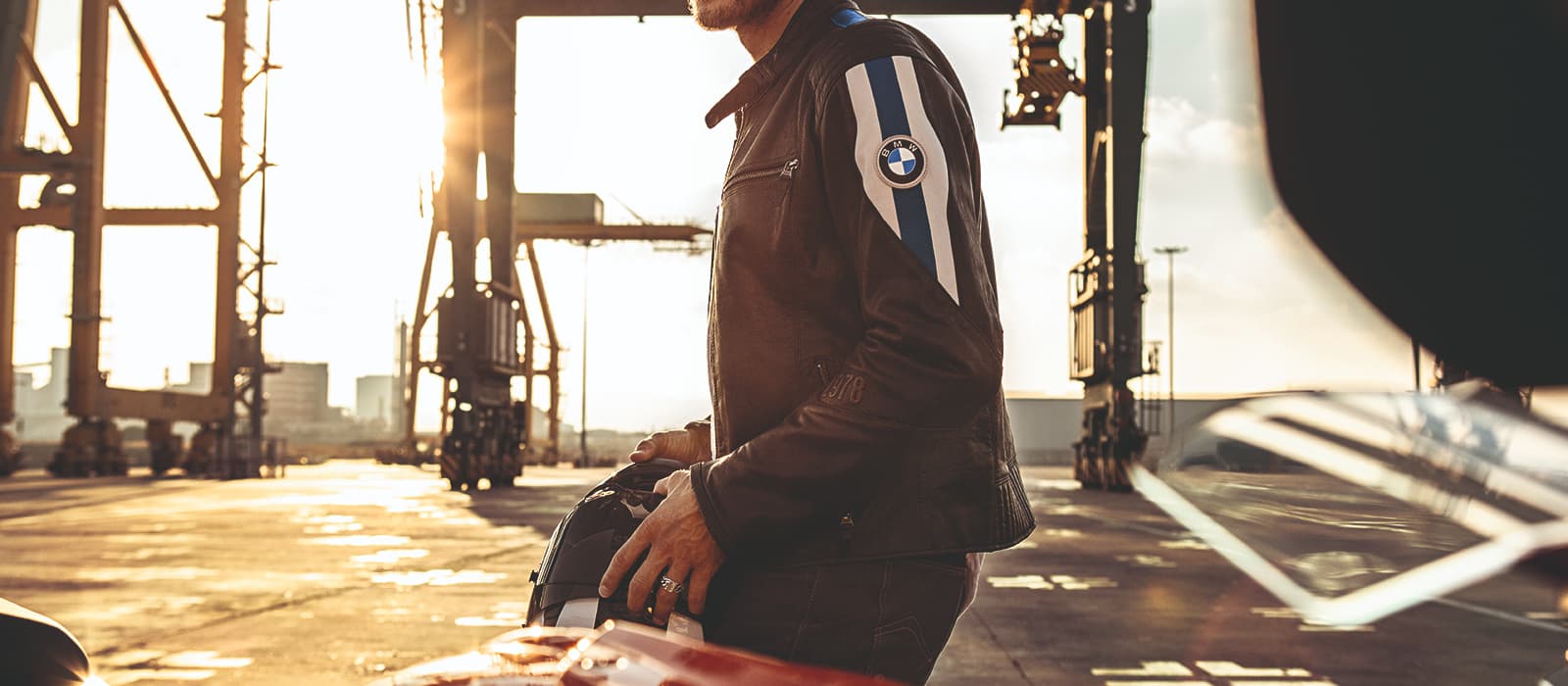 $500 in Rider's Apparel to MSF Basic RiderCourse Students
BMW Motorrad USA wishes to reward smart riders who took the time and invested in themselves to learn to ride motorcycles the proper way. That's why riders who complete the MSF Basic RiderCourse℠ will receive $500 in BMW Rider's Apparel with the purchase of a new BMW motorcycle. Apparel must be selected from the BMW Motorrad RIDE apparel catalog. Riders will also be reimbursed for the cost of their MSF beginner rider course, or accredited safety training agency, up to $350. BMW Motorrad is committed to safety, so we encourage all riders to gear up properly with our tried and tested BMW apparel.
Contact Your Dealer
On the world's finest motorcycles, rider and machine become one – which means the most important part of any BMW is you. That's why we build our apparel with the same dedication to quality, comfort and performance as our bikes. So all you have to think about is the ride.
+ Read more
Shop the RIDE Catalog
Purchasers are eligible for one (1) MSF Basic Rider Course incentive during the program period (January 1, 2022 through January 2, 2023). The MSF Basic Rider Course incentive must be original BMW Riders' Apparel such as boots, gloves, jackets, etc. from the BMW MOTORRAD RIDE catalog. This incentive will not be paid for the sale of aftermarket products or accessories.
Purchasers must have taken the MSF Basic Rider Course or other accredited safety riding organization training and received their certificate within the previous 90 days prior to purchasing the motorcycle. Motorcycles purchased and reported under a name other than the eligible MSF Basic Rider Course applicant do not qualify. Proof of eligibility required.
This incentive may be combined with any other monthly retail customer incentive* available at the time of purchase for a qualified model (unless specifically excluded in the eligibility guidelines), which is defined as any new, previously unregistered BMW motorcycle sold between the dates of January 1, 2022 through January 2, 2023. BMW Motorrad fleet and auction units do not qualify.
*May be combined with another special purchase offer including but not limited to Military/Veteran Program, Emergency Services, MOA/BMW Car Club of America.
Applications not submitted within 30 days of the delivery date are ineligible for this incentive.
Specific states offer Beginning Rider Course enrollment fee reimbursement upon course completion (passing with endorsement). Customers in these states are only eligible for the Riding Gear portion of this incentive. This list includes but is not limited to; Illinois and Pennsylvania (this list is subject to change as legislation changes).
BMW Motorrad USA reserves the right to make changes to the Program and/or terminate the Program at any time without prior notice. All claims are subject to audit. In the event of improper reporting or other program-related improprieties, BMW Motorrad USA reserves the right to recover payment.
+ Read more