2018 S 1000 RR
From $15,995

Images shown may include options or equipment available in European markets only.
The BMW S 1000 RR.
An icon among superbikes.
The BMW S 1000 RR led to a revolution in the supersport motorcycle category right from the outset. In the time since, the bike continued to be developed, its tried and tested concept being honed even further and the latest technology added. Because of its impressive power curve and performance, one constant factor remains: it is still a trailblazer today. The S 1000 RR now comes with Dynamic Traction Control (DTC) as standard for even greater riding dynamics and road safety. It is a thoroughbred among sport bikes – whether on the road or on the racing circuit, and its innovative technology allows you to experience its performance with greater intensity and immediacy than ever.
The design of the S 1000 RR
Choose your style.
Breathtaking appearance, pure performance or pure-blooded racing sport: it's up to you. The S 1000 RR is available in four color options: Granite Grey Metallic / Black Storm Metallic, Racing Red / Light White and Light White / Lupin Blue Metallic / Racing Red.
The look of a winner. Or a high-performer. Or a fighter.
The RR is the epitome of a superbike. With its distinctive design features like the split face and asymmetrical front headlamps, it is instantly recognizable. The razor-sharp flyline gives it a look of extreme clarity, its contours and shapes complementing each other superbly. It radiates a love of straights and bends from the front to the rear and its hunger for high-level performance is plain to see. The RR shares its desire for pure acceleration and speed with you.

+ Read more
Four-cylinder in-line engine
199
hp (146 kW) at 13,500 rpm
459
lbs weight fully fuelled/road-ready
Liquid-cooled 4-stroke in-line 4-cylinder engine, four valves per cylinder, double overhead camshafts, wet sump lubrication
Winning statistics. Almighty performance.
Winning statistics. Almighty performance.
The S 1000 RR's liquid-cooled four-cylinder in-line engine is capable of 199 hp (146 kW) at 13,500 r.p.m. and a maximum torque of 83 lb-ft at 10,500 r.p.m. Yet even with this level of performance, the standard Dynamic Traction Control (DTC) ensures significantly greater safety. 

+ Read more
Experience the unforgettable sound of the S 1000 RR
The highlights of the S 1000 RR
Split face with large air inlet.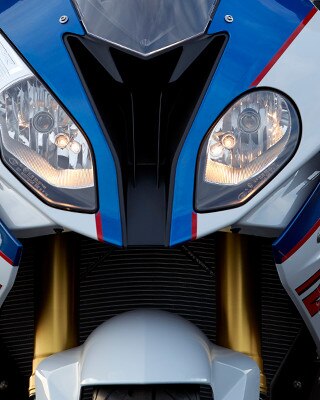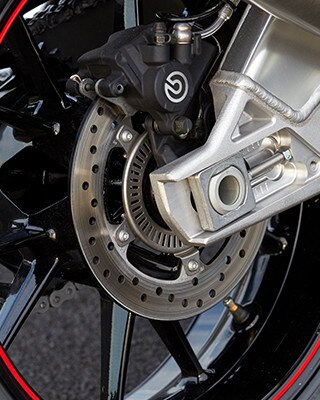 Cockpit with analog speed indicator.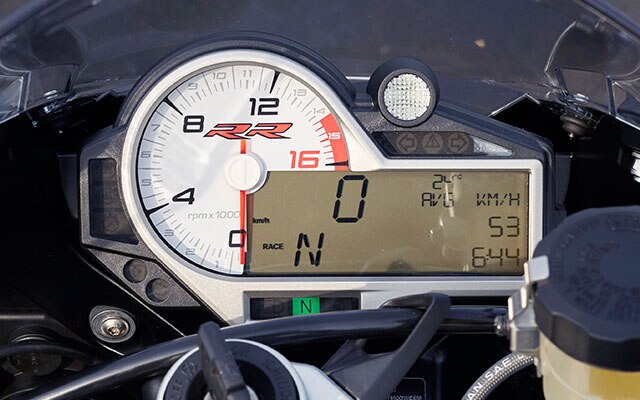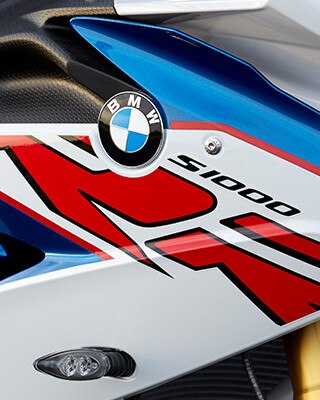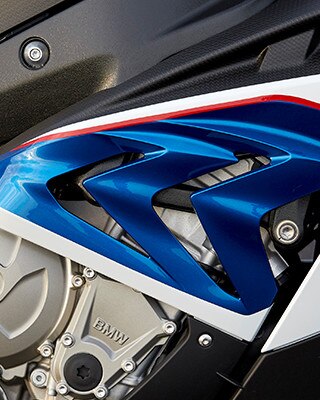 Swing-arm from racing sport.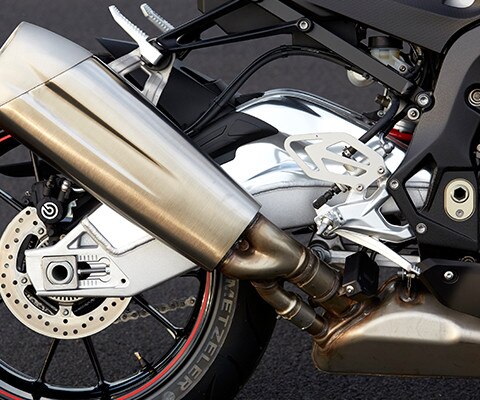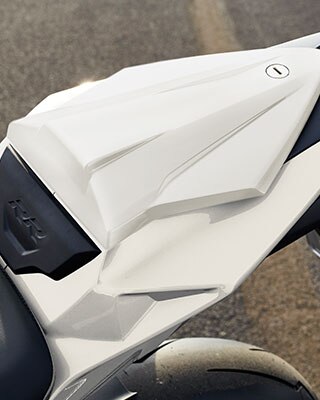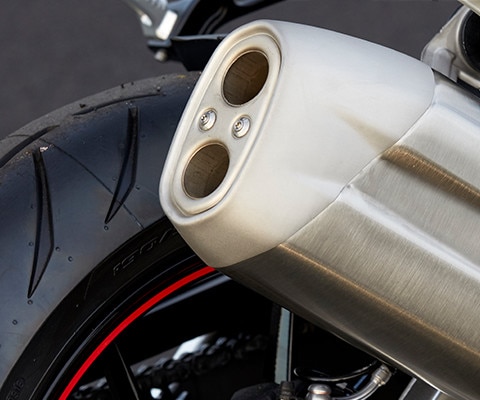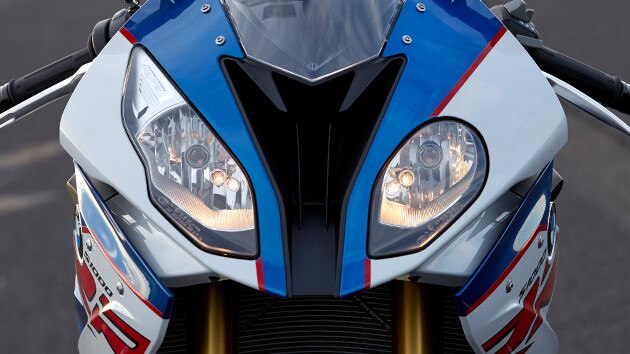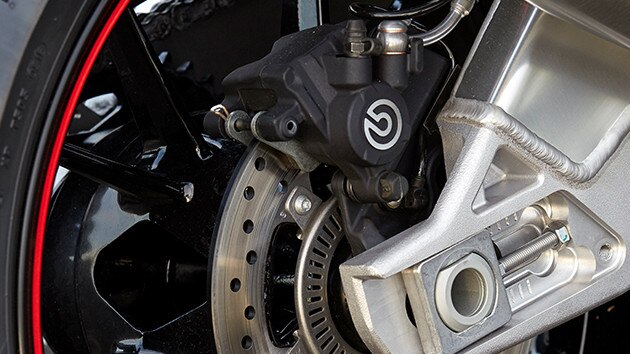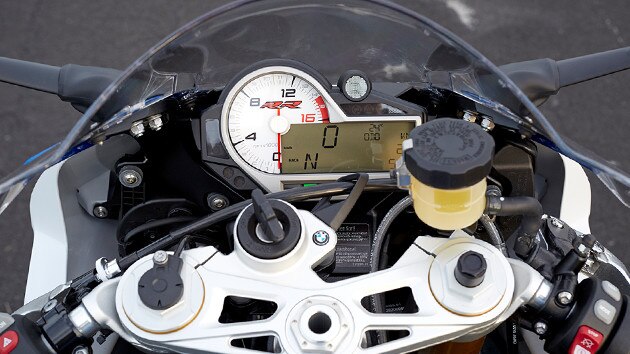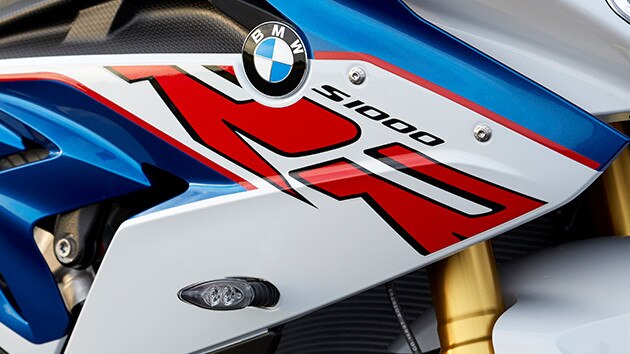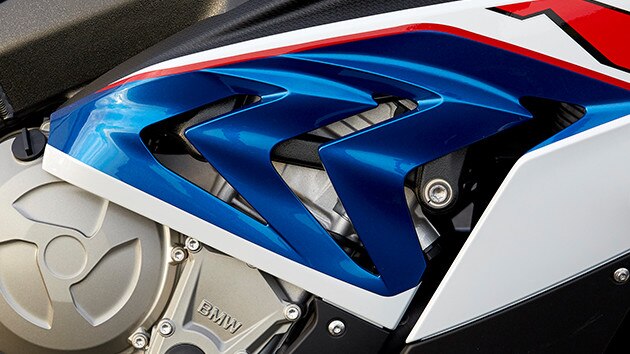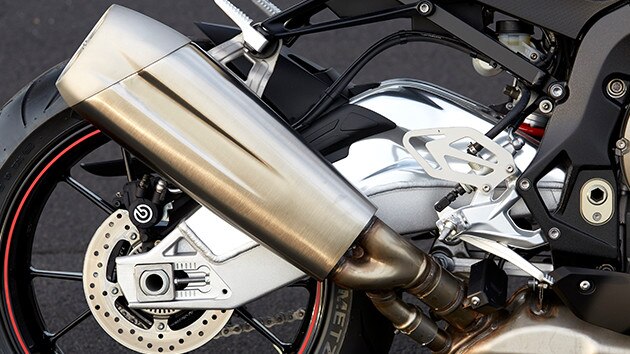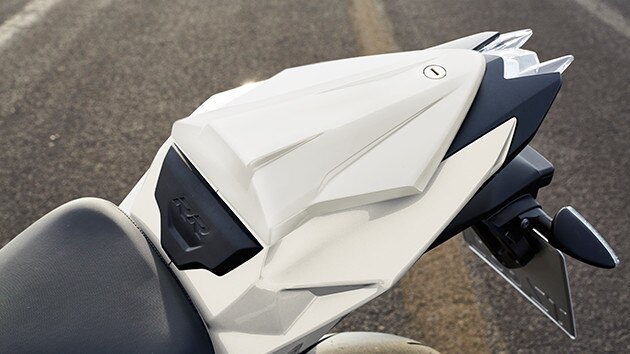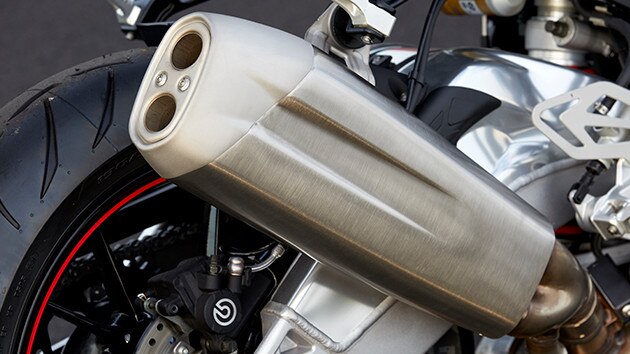 Greater performance guaranteed.
Greater performance guaranteed.
Numerous details enable you to experience the performance of the S 1000 RR even more intensively and maintain an even better overview in all traffic situations. The three driving modes "Rain", "Sport" and "Race" ensure optimal coordination of electric throttle, ABS and ASC, even in differing conditions. The DTC Dynamic Traction Control and ABS, both of which now come as standard, ensure even greater safety too. Electric throttle enables the bike's immense power to be dispensed even more finely and directly.
With its exceptionally high resolution, the instrument panel provides a clear display of the selected settings along with road speed and engine speed. As a result you have an optimal overview of the RR's performance and of your settings at all times.
+ Read more
An overview of all the technological highlights.
Exhaust system: optimized for riders and forward propulsion.

The rear silencer with dual flow results in increased torque within the lower engine speed range as well as an improvement in the charge cycle. This also reduces exhaust gas back pressure for increased power. The new EU-4-standard and noise standard are met without any losses in performance.

Damping control (DDC): setup in milliseconds.

The DDC (Dynamic Damping Control) adjusts the electronic chassis optimally to the riding situation within milliseconds. At intervals of 10 milliseconds the DDC control unit processes a wealth of information such as traction, banking and damper feedback. For you as a rider, this means the RR has the optimum set-up for damper compression and rebound at all times. Providing a truly uncompromising suspension designed to perform.


Traction control (DTC): perfect adjustment even in tilted position.

DTC (Dynamic Traction Control), which now comes as standard, makes a significant contribution to a high level of driving dynamics and outstanding road safety. Particularly under changing driving conditions, on surfaces with low levels of adhesion and in case of sudden leaps in friction coefficients, DTC Dynamic Traction Control provides invaluable assistance. Rear wheelspin is detected via the ABS sensors and the angular rate sensor, adjusting the engine control system for the best possible traction. DTC also detects banking and takes this into account during regulation. The DTC has the optimal setting for the currently selected riding mode. In connection with the Pro riding mode, DTC +/- shift enables an individual adjustment of the traction control to different grip conditions DTC is individually combined with each of the different riding modes, thereby ensuring maximum driving safety at all times.

Chassis: agility and traction perfected.

With the ideal combination of steering angle of 66.5°, 66.6" wheelbase, and swing-arm pivot point, the optimal combination of agility and directional stability is achieved. The chassis of the S 1000 RR is also aligned to pure riding performance. The suspension geometry provides the rider with excellent control and feeling. The high level of agility, easy handling, mechanical grip of the rear wheel and feedback on the rear wheel's limit range further underscore the intensive riding experience of the S 1000 RR.


Shift Assist Pro: gear changing from racing sport.

Shift Assist Pro is a feature known and loved by racers. With blipper function it enables shifting gears up or down simpler without clutch. Meaning you always have the handlebars firmly in your grip. In addition, load change influence on the rear wheel is considerably reduced, leading to better lane retention. And last but not least, Shift Assist Pro also reduces shifting time.


Forged wheels: from the race circuit to the road.

Tires and wheels are defining for contact with the road surface. HP forged wheels are available as an optional accessory and come with a vehicle type approval. The dimensions are: SP C 120/70 ZR 17 at the front and SP 200/55 ZR 17 at the rear. Needless to say the now standard dynamic traction control (DTC) is precisely aligned to the tire dimension so that they perform as optimally as possible during forward propulsion.


Ride Modes / Ride Mode Pro: for every route, for every rider.

The riding modes Rain, Sport and Race with ABS come as standard in the new S 1000 RR. "Slick" and "User" mode can also be added as a Pro riding mode optional accessory. The User mode allows you to set a different DDC setting than in the stick mode. This way, you can select and test out two "chassis settings" while riding at the press of a button.


Display: more at a glance.

The instrument panel of the S 1000 RR provides a clear display of selected settings along with road speed and engine speed with exceptionally high resolution for precise and fast information. In doing so, you can also show the following values and functions among others: setup for DDC and race track, tilted position, DTC reduction, lap timer and the ABS delay in m/s².