2018 F 800 GT
From $12,295

Images shown may include options or equipment available in European markets only.
The BMW F 800 GT.
Up and away. The journey begins.
Simply climb on and go, leave your daily routine behind and enjoy pure riding pleasure: The redesigned BMW F 800 GT gives you even more sporty and dynamic touring suitability on every journey – for idyllic lanes, winding mountain passes and endless highways. Thanks to a punchy two-cylinder in-line engine with an impressive 90 hp (66 kW) of power, every tour will get moving fast – and you'll be meeting the new EU-4 standard at the same time. This bike also comes with Ride-by-Wire, a range of riding modes and ABS as standard features. The comfort is increased by means of extensive wind and weather protection. The engine also adds to the touring quality with a quiet and powerful running smoothness, perfect for your journey. Other options include ASC (Automatic Stability Control) and the tried-and-tested Dynamic ESA (Electronic Suspension Adjustment). All you have to do is climb on and let your journey begin. Classic GT. Unstoppable tour.
The design of the F 800 GT
Choose your style.
Three color options are available for a distinct look. Each one gives the F 800 GT a different character, from elegant to super sporty. You can decide which one suits you and your riding style best.
Powerfully lightweight and elegant.
The body features a dynamic design and is ideal for touring in any weather. Clear lines promise pure riding pleasure right from the start. The cockpit features a new dial design and provides a wider range of information. Handsome details like the new windscreen with a matte GT logo or the galvanized side panel with the F 800 GT lettering accentuate the new design. Another eye-catcher is the new rear silencer, which is not only attractive, it also meets the EU-4 standard.

+ Read more
Two-cylinder in-line engine
90
hp (66 kW) at 8,000 rpm
454
lbs payload (with standard equipment)
83
liters of storage space when equipped with the accessory touring cases
Liquid cooled, 4-stroke parallel twin engine, four valves per cylinder, double overhead camshafts, dry sump lubrication
Powerful two-cylinder for dynamic touring.
Powerful two-cylinder for dynamic touring.
A twist of the throttle and 90 horsepower (66 kW) ensure that your everyday routine won't catch up to anytime soon. The water-cooled 2-cylinder in-line engine with a capacity of 798 cc provides remarkable thrust on every trip, delivering smooth power thanks to a low-maintenance toothed-belt drive. The long rear-wheel swing arm and tight suspension ensure a high level of ride stability, guaranteeing a superb riding experience.
+ Read more
Experience the sound of the F 800 GT
The highlights of the F 800 GT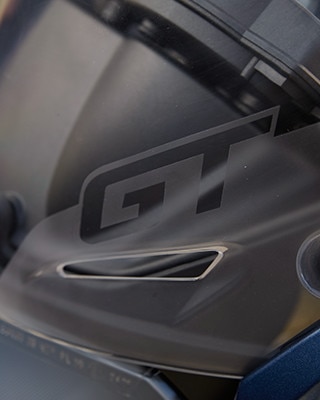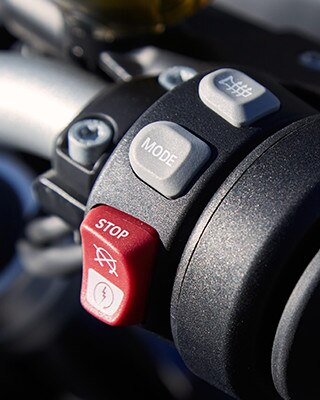 Newly designed instruments.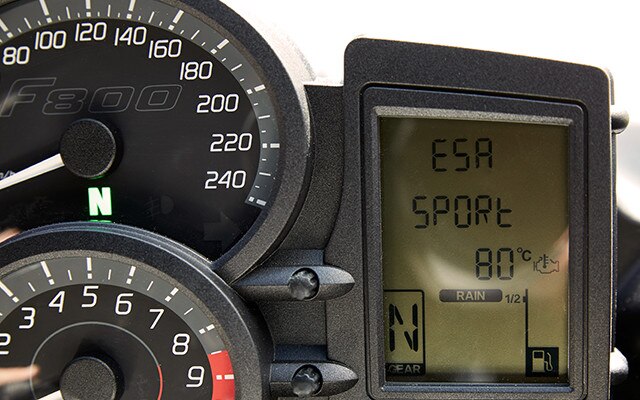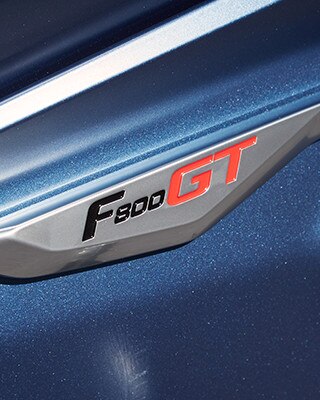 Vibration-isolated handlebars.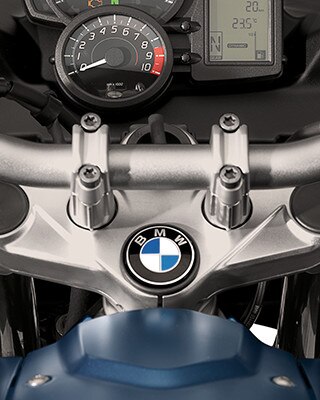 Light wheels in dynamic design.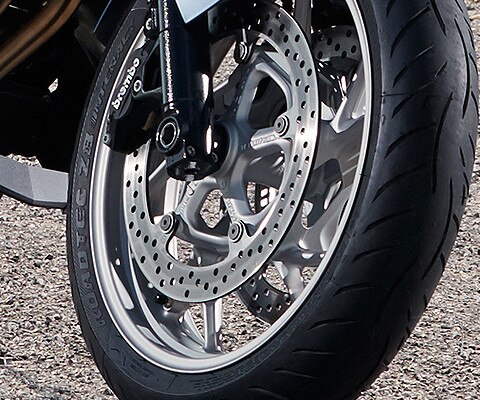 Wide range of seat heights.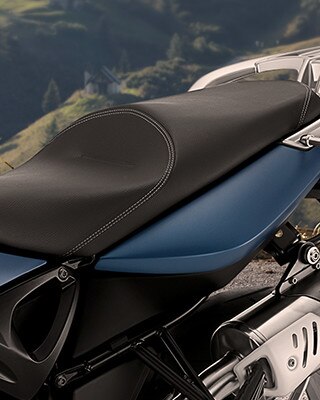 Redesigned standard silencer.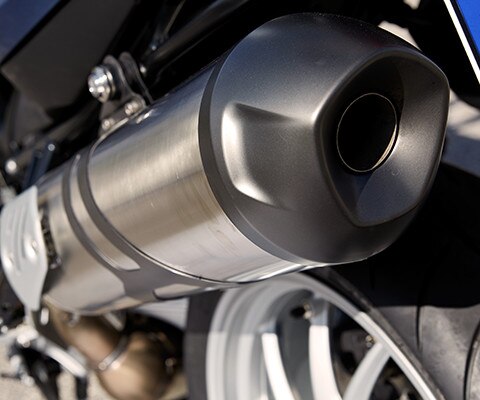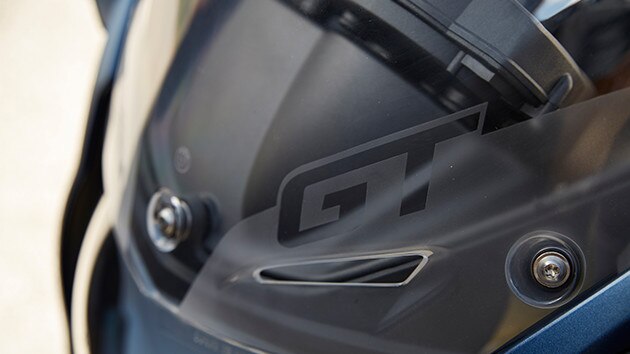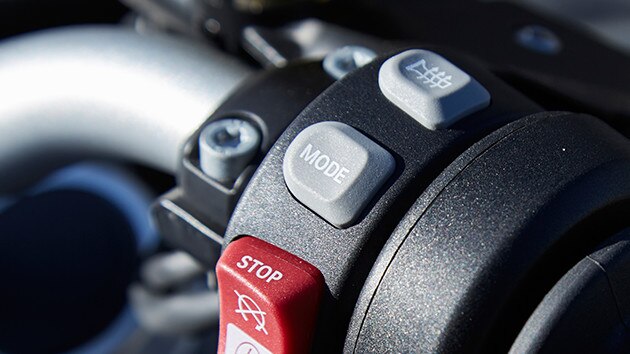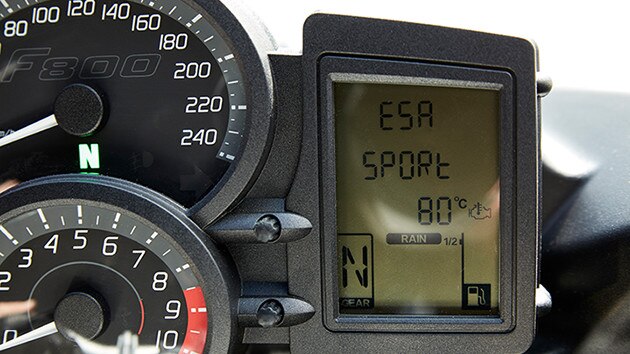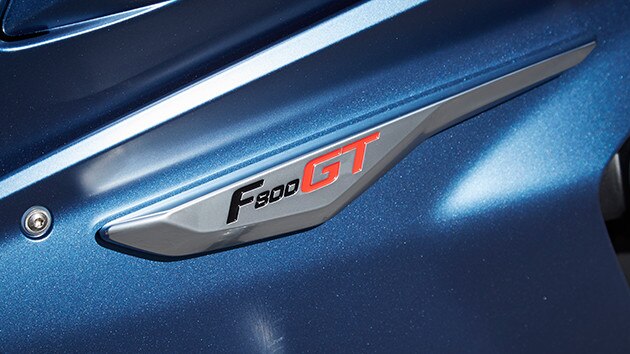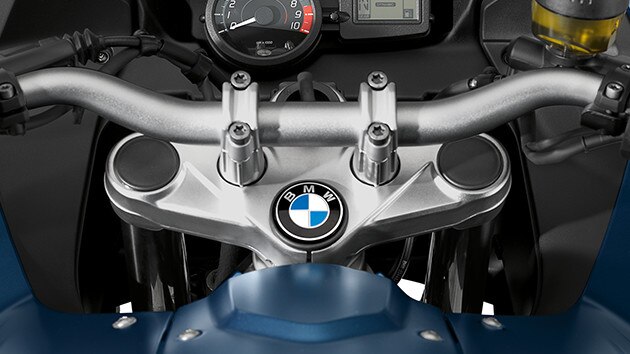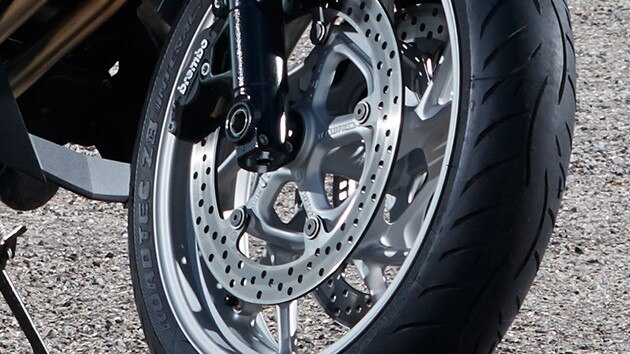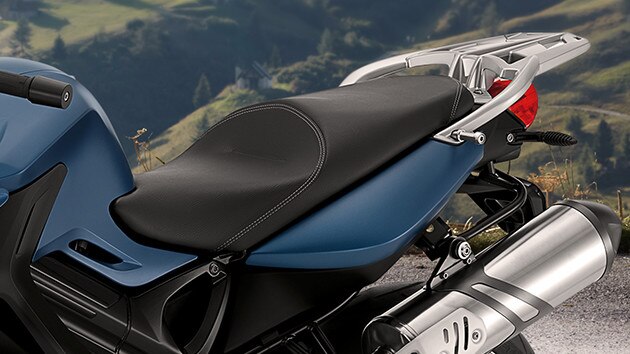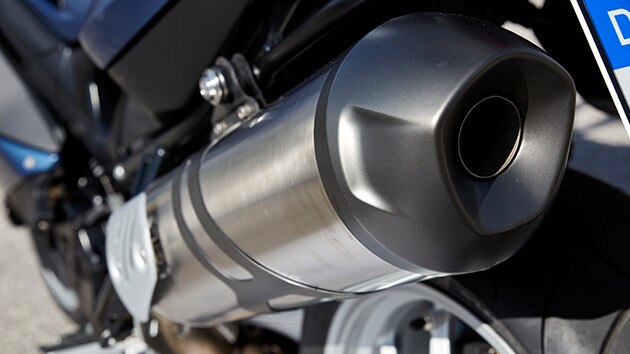 Comfort and safety are the best travel companions.
Comfort and safety are the best travel companions.
Perfect control and comfort are also guaranteed with this powerful machine. A wide range of seat choices and adjustable clutch and brake levers allow you to tailor the bike to your individual ergonomic needs. The Dynamic ESA (Electronic Suspension Adjustment) lets you adjust rebound-stage damping in the rear for optimum damping action and riding comfort. Thanks to the Ride-by-Wire system, you now have much finer throttle control. Thanks to the standard Rain and Road modes and the optional Dynamic mode, the F 800 GT can be perfectly adapted to any road surface and riding style.
The BMW Motorrad ABS is also included as a standard feature to assist you when maneuvering while braking. The optional ASC traction control provides even more safety – especially on wet roads.
+ Read more
More individuality: optional equipment and accessories.
More individuality: optional equipment and accessories.
The standard F 800 GT captures the essence of grand touring by combining sportiness and touring comfort. BMW Motorrad also offers a wide range of optional equipment and accessories for personalising the F 800 GT to your exact needs. For example, we offer a variety of practical storage solutions. With these solutions, you can take all the necessary items with you, whether for long trips, short outings or your daily commute to work.
+ Read more