Images shown may include options or equipment available in European markets only.
The BMW F 800 R.
The modern all-rounder.
You can do almost anything with this active roadster, from urban cruising, touring or ambitious sporty riding on winding country roads. The BMW F 800 R combines agility, everyday practicality and dynamic performance into an integrated sporty package. Thanks to its punchy 90 hp (66 kW) engine, you'll enjoy supreme handling and total control of the road every time you twist the throttle. The F 800 R also features innovative technology, including Ride-by-Wire, two riding modes, and ABS as standard. Additional options like ASC or Dynamic ESA make sure all that power is transferred securely to the road.
The design of the F 800 R
Choose your style.
All three color options highlight the dynamic design.
The precise lines and minimalist trim elements of the F 800 R give the bike a sense of light-footed agility. The high-performance cockpit features a new dial design and clear multifunction display providing you even more information. Another highlight is the new rear silencer, which looks as good as it sounds.
+ Read more
Two-cylinder in-line engine
448
lbs unladen weight, road ready, fully fueled
Liquid cooled, 4-stroke parallel twin engine, four valves per cylinder, double overhead camshafts, dry sump lubrication
Powerful twin-cylinder for dynamic thrust.
Powerful twin-cylinder for dynamic thrust.
A powerful, water-cooled 798 cc two-cylinder in-line engine ensures dynamic forward propulsion. With 90 hp (66 kW) of power at 8,000 rpm, it features fast response characteristics, impressive punch and excellent fuel efficiency.
+ Read more
Experience the sound of the F 800 R
The highlights of the F 800 R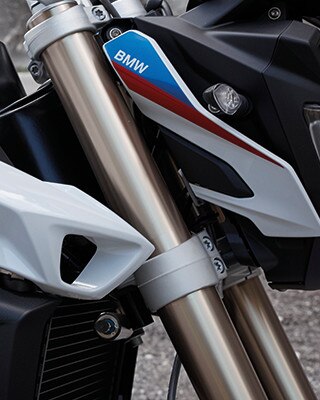 Multifunctional instrument cluster.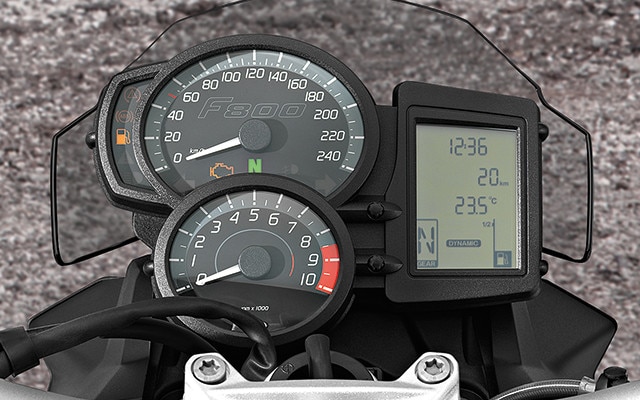 Adjustable clutch and brake levers.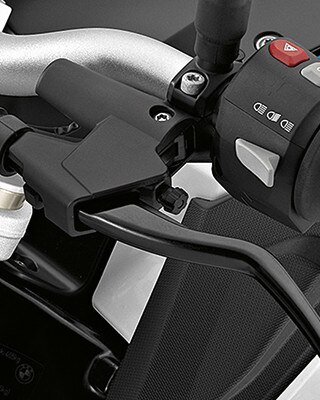 Minimalistic trim paneling.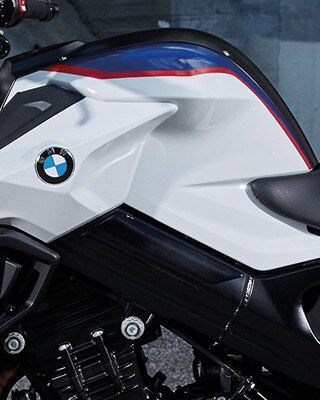 Wheels in dynamic design.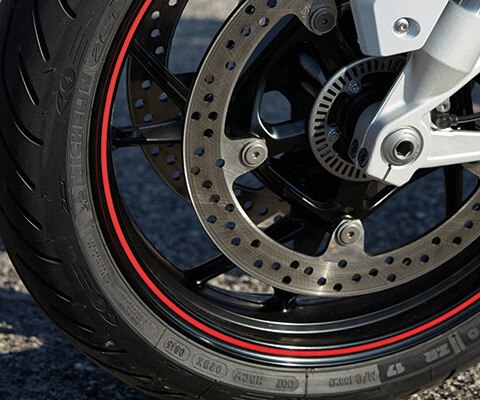 Wide selection of seat options.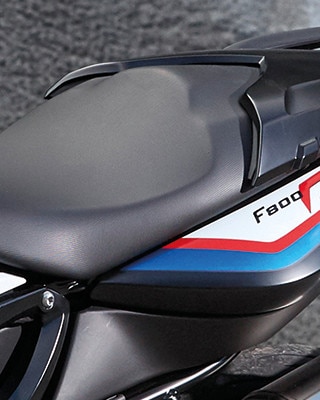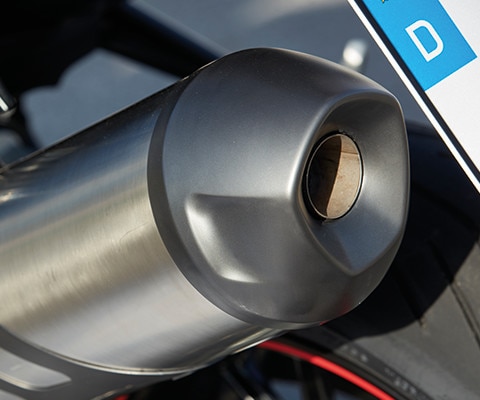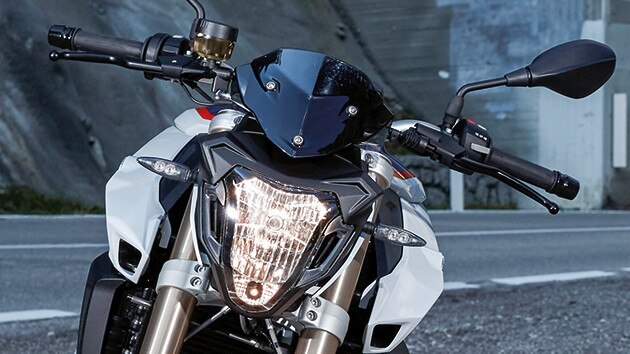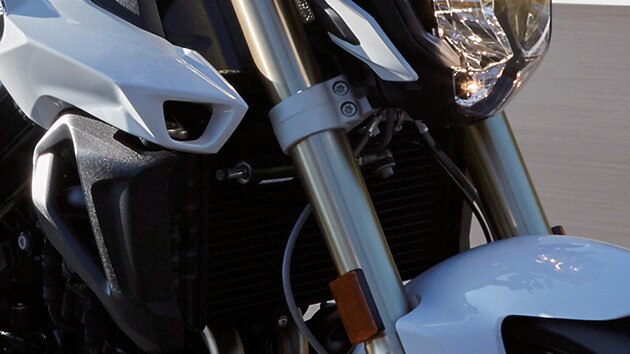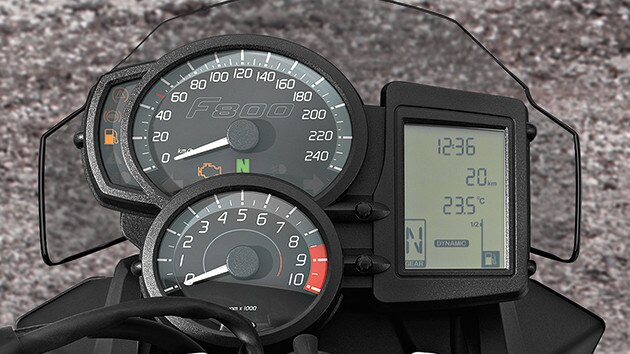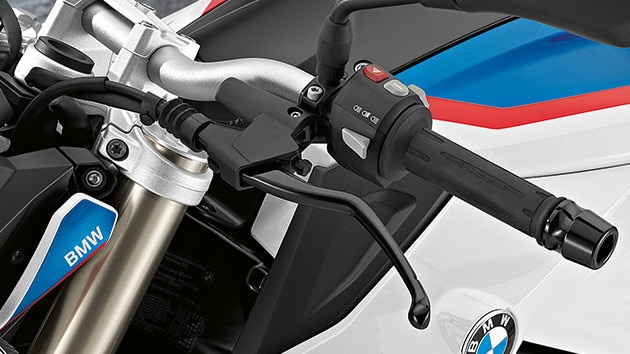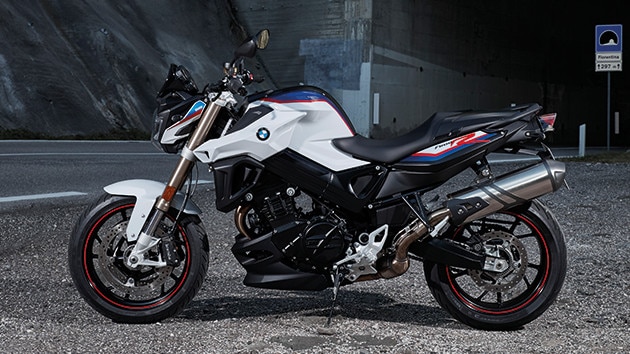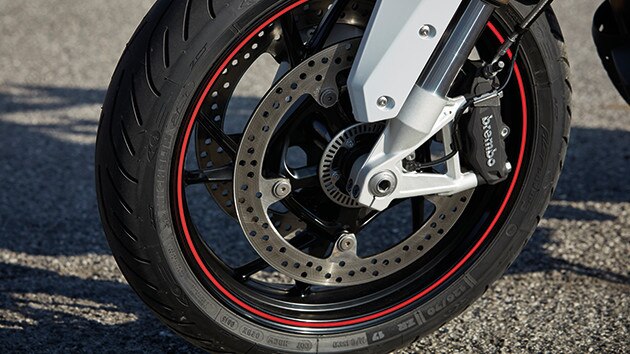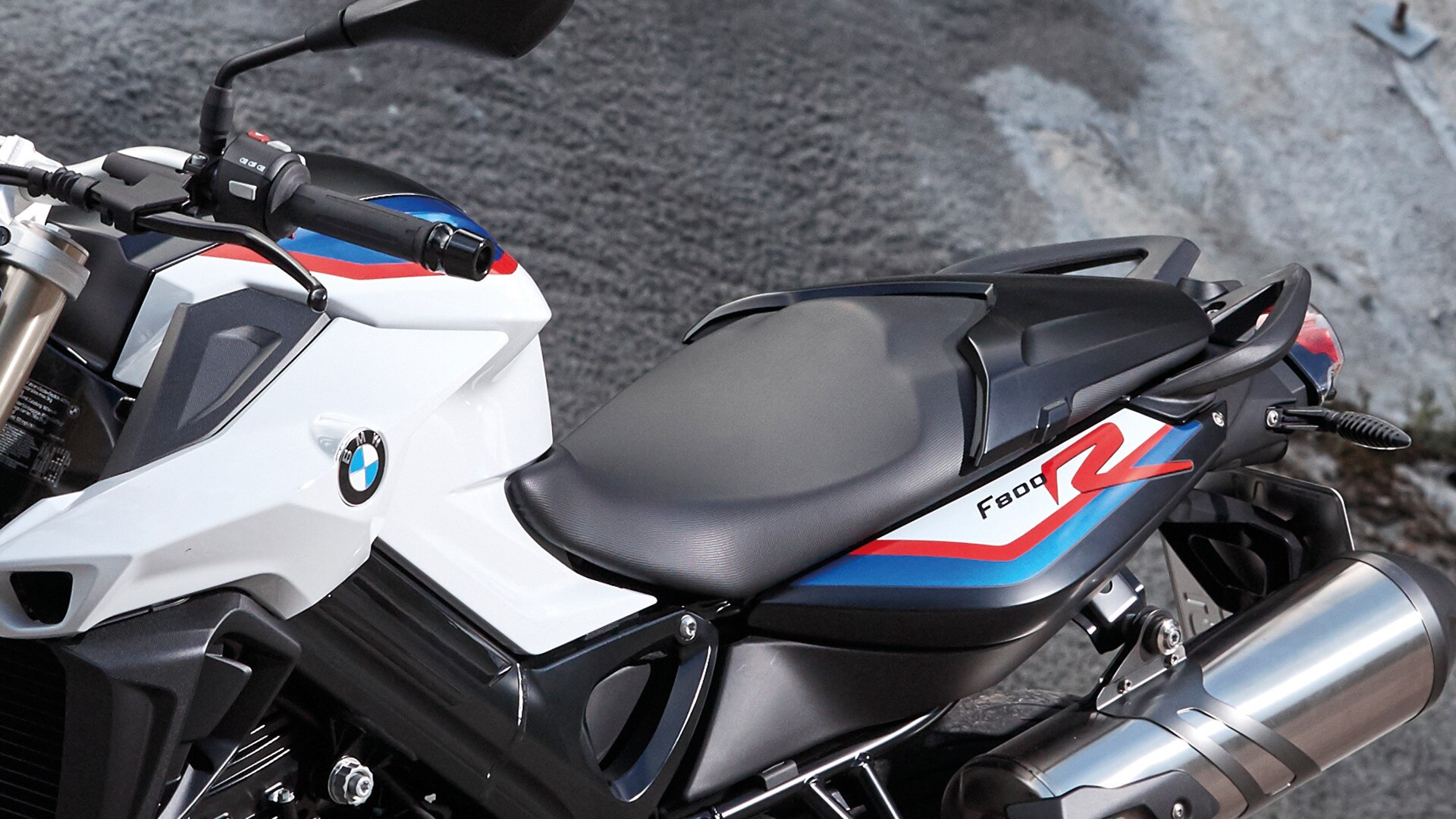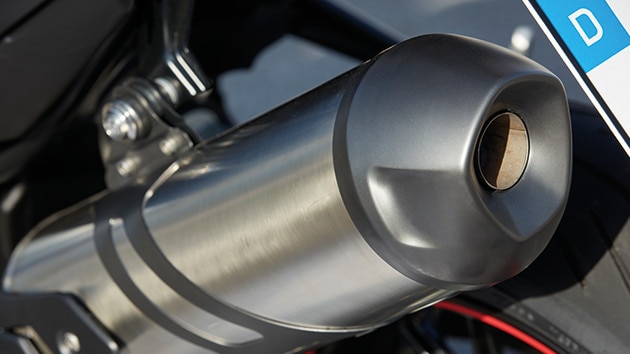 Move ahead safely.
Move ahead safely.
The F 800 R is designed for pure and simple riding pleasure, with safety as a top priority. All models feature BMW Motorrad ABS and a stable, balanced suspension for supreme performance and absolute control of the road. Additional options include ASC (Automatic Stability Control) and Dynamic ESA (Electronic Suspension Adjustment) for even greater safety, performance and comfort. Ride-by-Wire gives you much finer throttle control. Thanks to the standard Rain and Road riding modes and the optional Dynamic mode, the F 800 R can adapt even better to any road surface and riding style.
+ Read more
Limitless personalization.
Limitless personalization.
You can tailor the bike to meet your exact ergonomic needs thanks to the standard adjustable clutch and brake levers, and a selection of seat options. BMW Motorrad also offers a wide range of optional equipment and accessories for personalizing your F 800 R. For example, you can choose the new raised handlebars. Combined with a low seat, this option is perfect for a more relaxed riding position, especially for smaller riders.
+ Read more