2018 R 1200 GS Adventure
From $19,145

MSRP excludes destination & handling fee of $495, tax, title, license and registration.
The BMW R 1200 GS Adventure.
Keeping the ideal grip on adventure.
Do you love extreme, long tours, even on bumpy roads? Do you enjoy stony paths or the wilderness? Whether it's asphalt, offroad, rocks or sand: the BMW R 1200 GS Adventure has the right answers to every challenge with its light, agile handling. A machine for all those who want to go to their limits and grow beyond them. The R 1200 GS is for the real adventure-lovers among you.
The design of the R 1200 GS Adventure
Choose your style.
Dust and mud may be your idea of style when it comes to the R 1200 GS Adventure. With two style packages, it's easy to make the bike your own.
Design: Impressive presence.
The R 1200 GS Adventure is up for journeys and challenges of all types. With its powerful, robust and dynamic design, one look will tell you all you need to know about its character. Its wind, weather and engine guards lend it a highly distinctive look, with the bike's visual focus moved further to the front. The powerful splash guard on the R 1200 GS Adventure gives it a feisty appearance. It's ready to master any difficulties.
The R 1200 GS Adventure promises to always ride on – no matter what the challenge.  
+ Read more
Two-cylinder boxer engine
125
hp (92 kW) at 7,750 rpm
7.9
gallons fuel tank capacity
Air/liquid-cooled four stroke flat twin engine with balance shaft, four valves per cylinder, double overhead camshaft, wet sump lubrication
Reliable and powerful.
Reliable and powerful.
Regardless of where you're off to, the R 1200 GS Adventure is always a dynamic companion. Inspired by the legendary boxer torque of 92 lb-ft and 125 hp (92 kW) from a water-cooled twin-cylinder four-stroke engine. Its cooling concept rests on a combination of air and liquid cooling. Resulting in efficiency, high torque and reliability.
The wet clutch with anti-hopping function and the electric throttle make the R 1200 GS Adventure the ideal companion for adventure.
+ Read more
Experience the sound of the R 1200 GS Adventure
The highlights of the R 1200 GS Adventure
Tank and engine protection bar.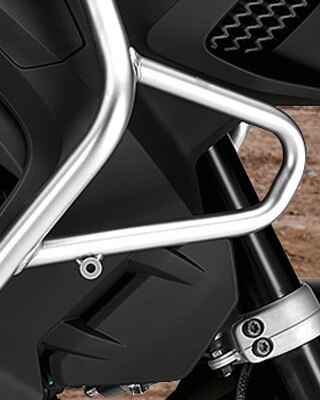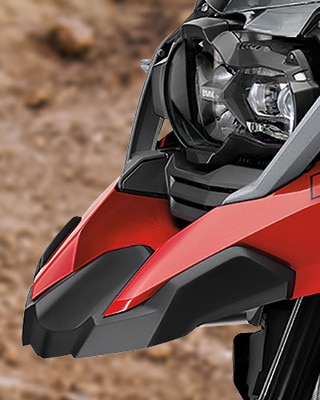 7.9 gallon fuel tank made of aluminum.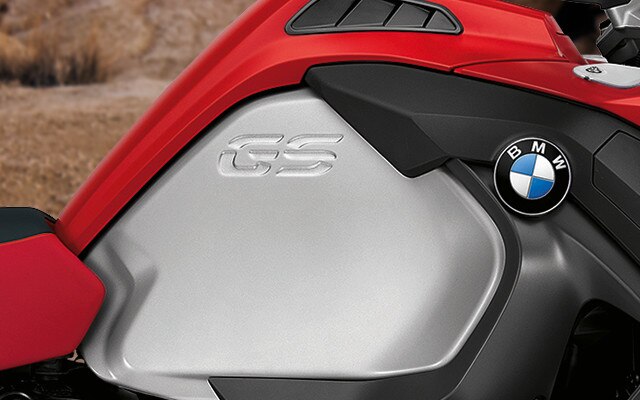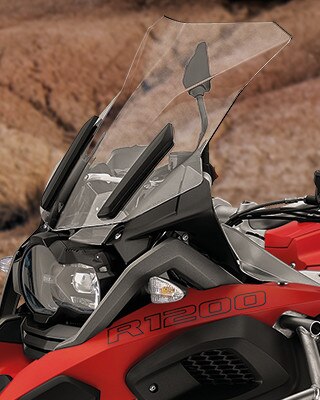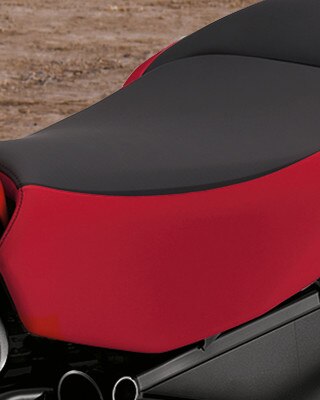 Practical storage compartment.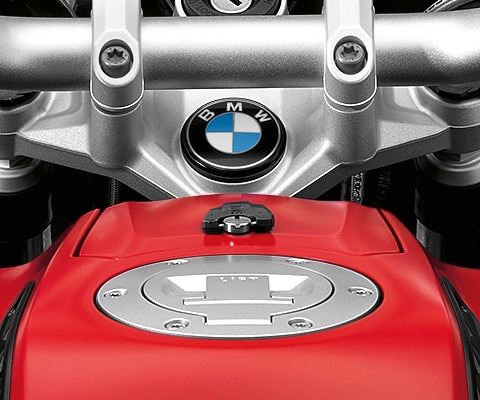 Stainless steel luggage carrier.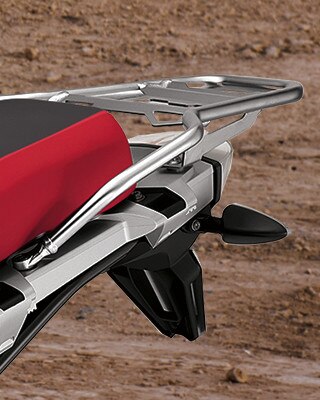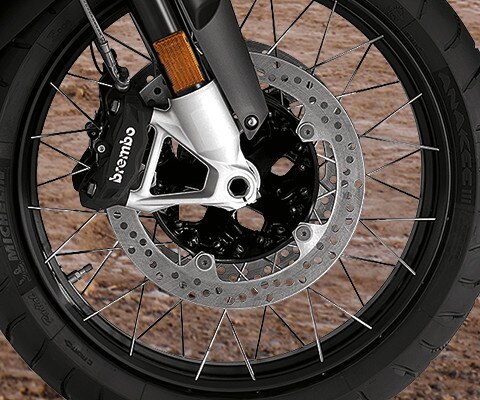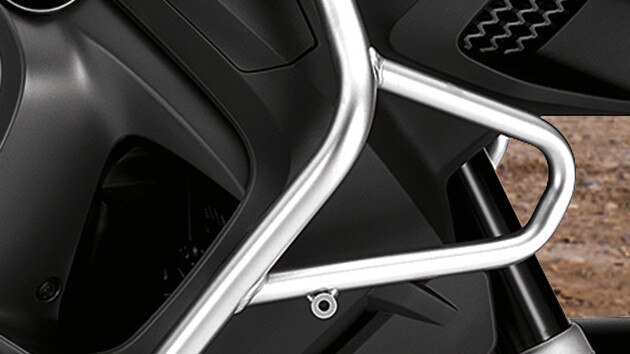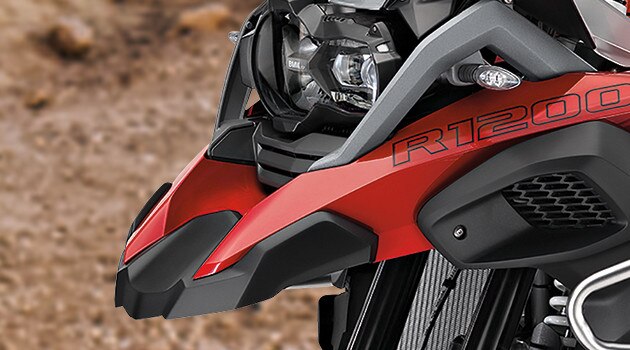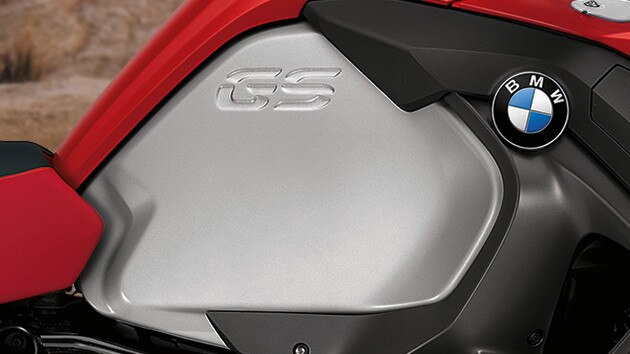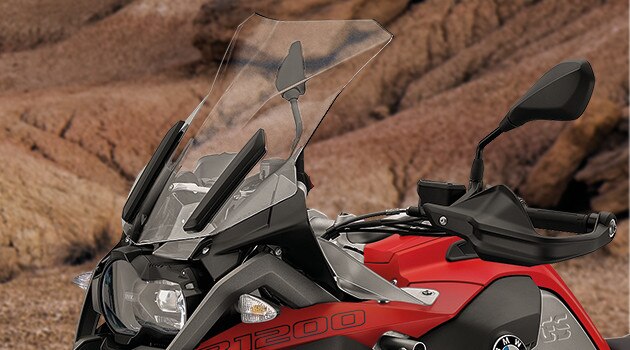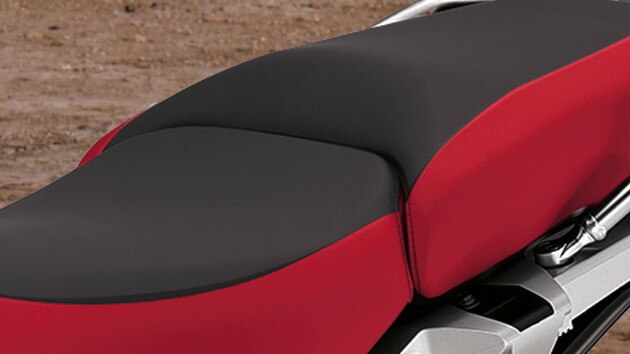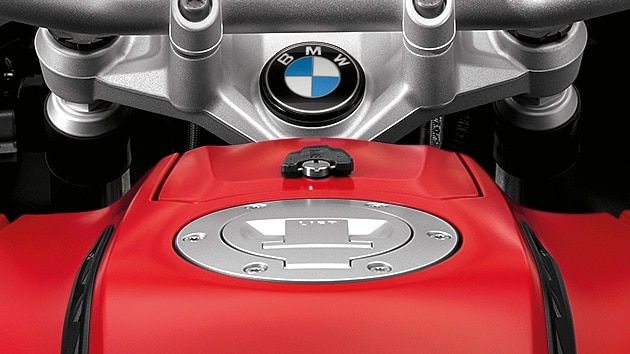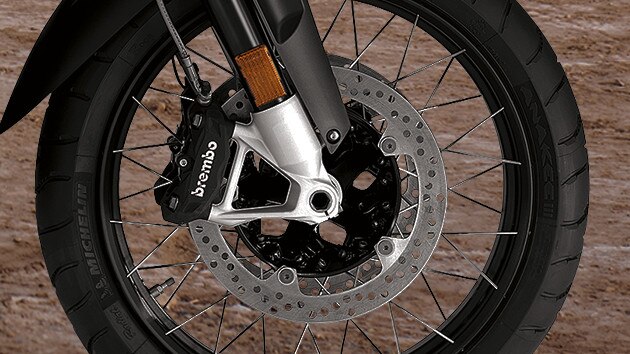 A lot of equipment. More riding fun.
An innovative highlight of the R 1200 GS and a "must-have" for the modern adventurer – BMW Motorrad Connectivity. This new optional equipment shows you everything about your motorcycle in a smart way and on a 6.5 inch TFT display. Connect your smartphone to your bike via Bluetooth and use functions via the multi-controller on the handlebars such as smartphone-based navigation, accept calls or even make calls, media functions like selecting and listening to music from your smartphone playlist, or use it even more vehicle information intuitively, without becoming too distracted from riding. For some functions, the BMW Motorrad Connected App is also required.
The practical equipment that comes as standard with the touring enduro caters for almost all your needs: two standard driving modes – "Rain" and "Road" – are available at the press of a button and offer your two entirely different, optimally coordinated driving styles.  

Other modes are also available as Ride Modes Pro optional equipment. The corresponding Dynamic and Enduro riding modes ensure greater options on your quest for adventure. With a built in coding plug, the Dynamic riding mode becomes Dynamic Pro and Enduro becomes Enduro Pro.
The fuel tank capacity of 7.9 gallons gives you independence on your journey – for those very long stages. In addition, you have an on-board computer at your disposal: for the perfect journey organization and to display important data like doubled trip computer, average consumption and fuel range. Equally practical is the storage compartment above the tank. With this, any small items you have can be on hand at all times.
+ Read more
Optional equipment: BMW Motorrad Connectivity

BMW Motorrad Connectivity provides motorcyclists with an innovative solution for daily navigation, using multimedia and riding-related information with the clearest layout and intuitive operations: connecting the motorcycle, smartphone and helmet via Bluetooth results in completely new possibilities. The multi-controller ensures that the functions are easy to operate at all times. The traditional electronic instrument cluster gives way to a large, clear TFT display, which gives the rider constant access to navigation, phone calls, media and additional vehicle information as well as information that was previously displayed, such as speed and revs. On top of this, there are more additional functions available with the free BMW Motorrad Connected App. Connectivity gives motorcyclists the opportunity to focus on what really matters once again: the streets waiting to be discovered.

Optional equipment: Ride Modes Pro with Dynamic Pro and Enduro Pro and Hill Start Control

Simply by switching between the riding modes, you can react in a matter of seconds to varying terrain, with brake intervention, tuned suspension elements, electronic control systems including ABS Pro and DTC as well as the engine characteristics via the throttle response. The Dynamic Pro riding mode which can be activated with the aid of the coding plug ensures a generally more firmly attuned motorcycle for a sporty ride on the road. Switching to Enduro Pro ensures perfect traction on loose surfaces. A soft throttle response and restrained control intervention of the Enduro ASC make riding on loose terrain a whole new experience. In addition, the Ride Modes Pro offers Hill Start Control, by means of which the rear wheel brake can be held on with the aid of the handbrake lever.

Optional equipment Dynamic ESA next Generation with automatic riding position compensation

The R 1200 GS Adventure can now also optionally be fitted with the latest generation of Dynamic ESA. With automatic damping adjustment system and riding position compensation, the ride comfort and ride stability are increased. Completely without shifting, the best traction is always achieved on all road surfaces while at the same time ensuring optimal ride stability. The expanded sensor system that adapts the motorcycle to countless ride conditions takes care of this. The automatic adjustment of the chassis to the load ensures impressive light handling and maintains the accuracy of the R 1200 GS Adventure.