Dust and dirt Down Under.
A GS rider's heaven in Australia.
Try to imagine an island that is so big, it's also a continent. A place where cattle ranches can be larger than some European countries. A destination where you can ride for thousands of kilometres off-road without seeing another person. Welcome to 'the big brown land' of Australia, where a strong BMW GS community has been alive and kicking for well over two decades.
Australia is undoubtedly one of the best places in the world to ride a BMW GS. Where else can you find gravel roads that go on for days, challenging sand tracks with towering dunes through desert environments, and smooth, twisty bitumen that hugs some of the most picturesque coastlines on the planet. For a bike that can explore, tour and scratch, the GS has no equal and the Australians ride them hard, fast and far in search of new challenges and exciting experiences. Where other motorcyclists fear to venture, the Aussie GS community has been seeking out new horizons together for almost a quarter of a century.

+ Read more
BMW SAFARI — LEADING THE WAY SINCE 1994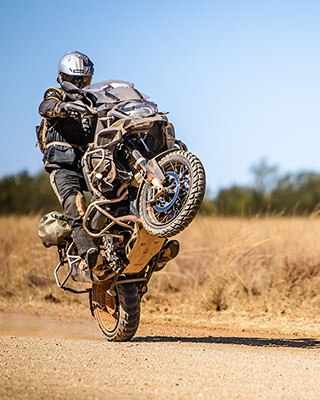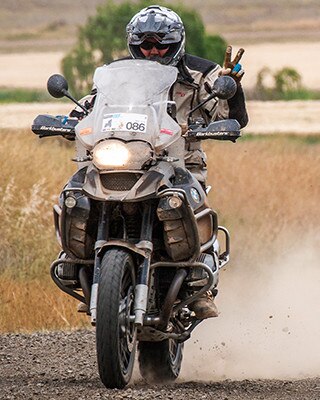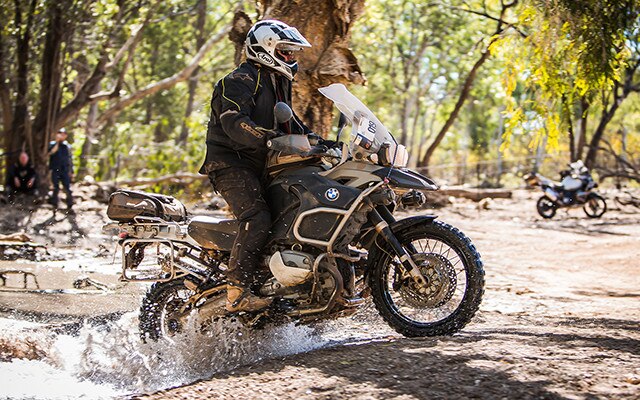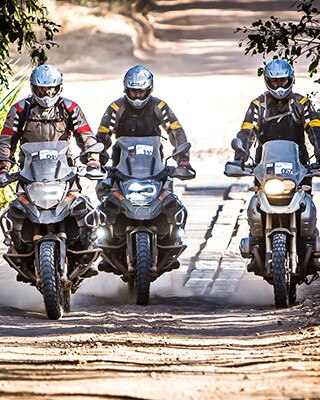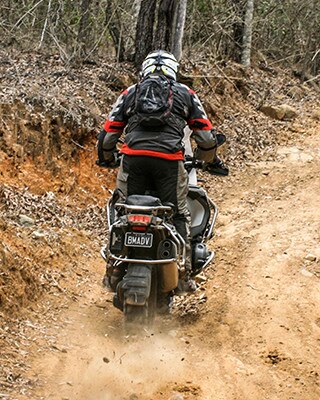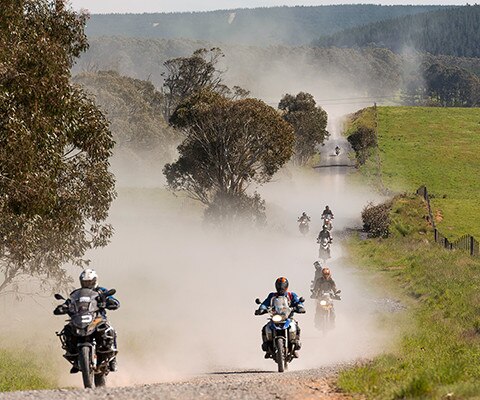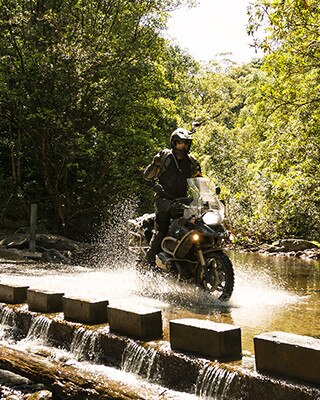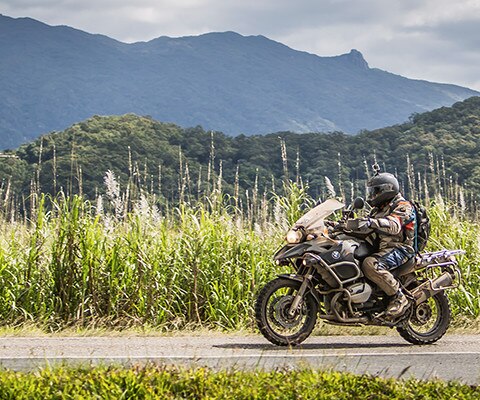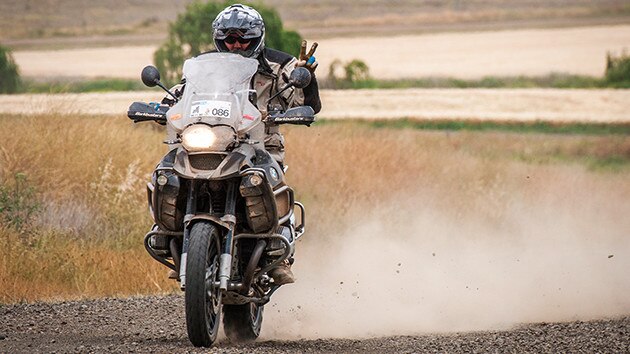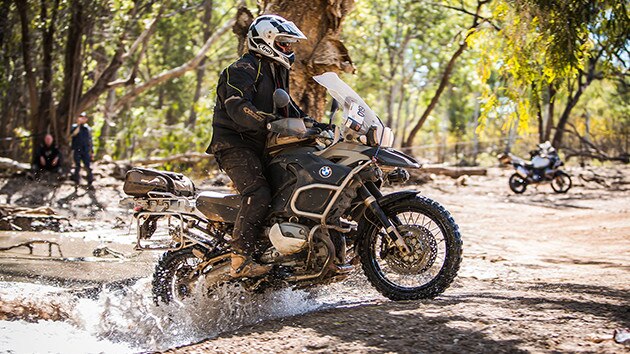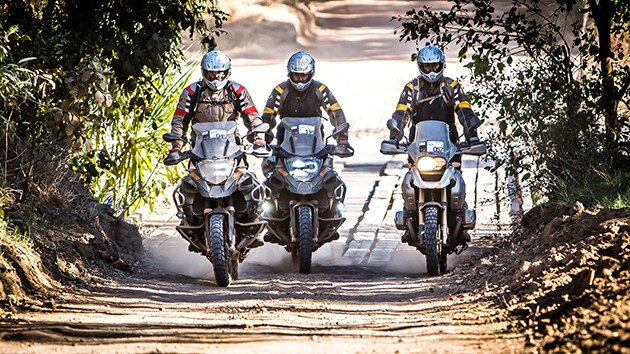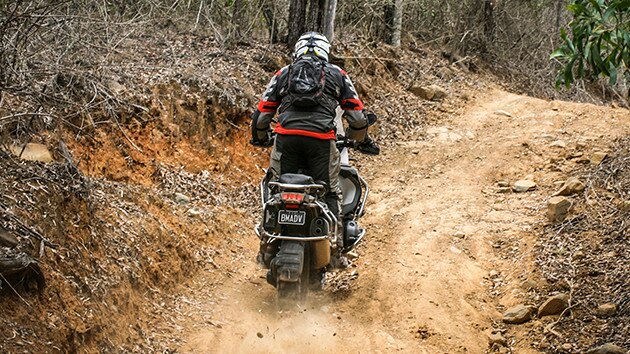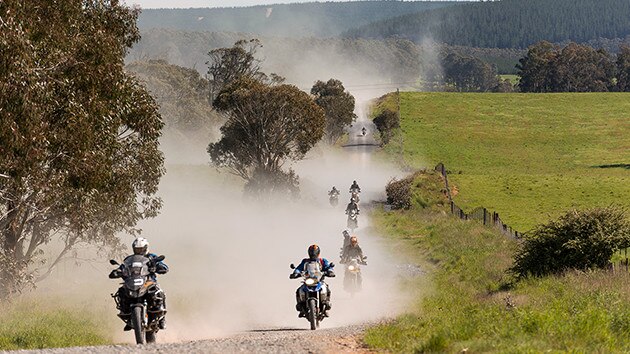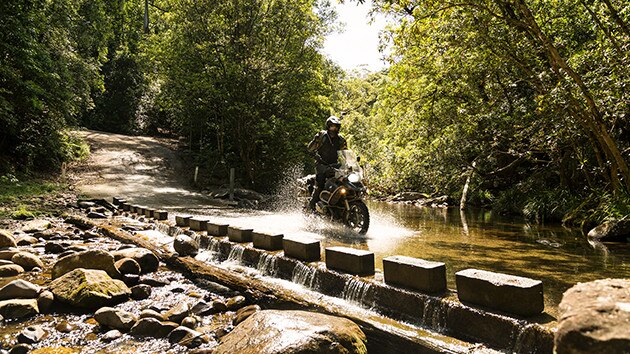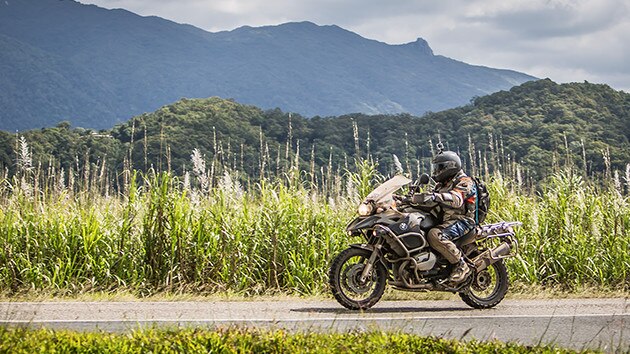 A country that is about the same size as the United States, but with a population of only 23 million as opposed to 313 million in the USA is never going to feel overcrowded, right? And despite being a massive continent, 90 per cent of Australians live on the coast, leaving a massive amount of new terrain to discover — which is exactly what the BMW Safari customer programme has been doing for the past years.    

+ Read more
Not many events stand the test of time like the Australian BMW Safari has. With a long and proud history dating back to 1994, Australia's BMW Safaris are among the longest running BMW Motorrad customer rides in the world. Since the first event, thousands of riders have joined in the fun and celebrated riding their BMW motorcycles all over Australia. There have been GS Safaris (off-road) that have taken participants through crocodile country, across rivers, over sand and fast open country throughout the continent, and including Tasmania.

+ Read more
The GS Safari Enduro, meanwhile, was started in 2013 due to the overwhelming popularity of the regular GS Safari. This programme takes the off-road riding experience to another level, with iconic and challengingly remote outposts explored and hidden gems discovered. As well as the Aussie contingent, GS riders have travelled Down Under from all over the world to join the choice of Safari programmes.
+ Read more
One of Australia's epic rides.
One of Australia's epic rides.
The events are very special, many lifelong friendships have been created, people's love of adventure motorcycling has been strengthened and many incredible rides have happened over the years, but none more so than the 2017 GS Safari Enduro, which took place in early August and was a trip that should be on every GS rider's bucket list. Starting in Cairns on the Great Barrier Reef coast, this year's event travelled all the way up through Cape York to the most northern point of the country and back. 140 hardcore GS riders made their way across rivers, remote deserted beaches and lush rain forest trails for a memorable seven day adventure.
+ Read more
Because the GS Enduro is the more difficult of the two GS Safari events, riders needed to have some experience at riding adventure bikes on the dirt, as this route took in a lot more than just basic terrain. About half the riders had already participated in a previous GS Safari, and many also attended a special two-day BMW off-road rider training course in Cairns to help prepare for the difficult terrain they would encounter on the way to the northern tip.
+ Read more
'RALLYE' THE FINKE THEN CROSS THE SIMPSON
A couple of years ago, former BMW Motorrad Australia Marketing Manager Miles Davis did an unsupported crossing of the Simpson Desert on a BMW GS with a friend. Their goal was not just to see if it could be done, but also to ride all the way there to watch the iconic Finke desert race – an Aussie extreme rallye similar to the Dakar. So when BMW Motorrad launched the R 1200 GS Rallye, Miles hatched an even more extreme plan. "The Finke Desert Race is iconic, the Simpson Desert is iconic, so it made sense to link them together. I wanted a trip that would showcase the extreme versatility of the new GS so I came up with the idea to ride from my home in Melbourne to Alice Springs, race Finke, then cross the Simpson with a small group of BMW GS Safari customers. All up, the trip would be about 6,150 kilometres." 

+ Read more
Finishing on R 1200 GS Rallye.
Finishing on R 1200 GS Rallye.
Miles rode to Alice Springs with Shane Booth, one of BMW Motorrad Australia's head off- road training instructors riding the 'spare' GS Rallye and getting his first taste of the Outback. Four days later they arrived and prepared for the race. "No BMW R 1200 GS had ever finished Finke — a local rider on a HP2 Enduro had tried a couple of times but not completed it, so he was very interested and supportive of my attempt." But Miles did finish, and in a great time too. 

+ Read more
Prepared for a tough ride.
Then his next mission was a GS desert tour, crossing the almighty Simpson Desert with a group of adventurous BMW GS owners. "We had a small group of nine GS riders, some with lots of experience and a few with less. Everyone was prepared for a tough ride, physically and mentally," reminisces Miles. "It took a couple of days for the group to get their sand riding skills flowing and there were quite a few slow speed drops but no major accidents." The riders selected their route carefully, as some of the tracks were really cut up. Their route was longer, but the tracks were better, more varied and scenic. They had a play on Big Red – 40-metre high sand dune – before hitting the famous Birdsville Hotel.

+ Read more
Australian Amy Harburg became well known in the international GS community after being selected as one of just three women to compete in the first ever female team at the last International GS Trophy. Tough, talented and travel hungry, Amy tells how her love for BMW GS motorcycles and being part of the GS world has changed her life. "Riding GS BMWs have opened up so many doors and provided incredible adventures for me, both home and abroad," she confirms. "Participating in the GS Safaris not only improved my riding skills but the events have taken me to many great places around Australia that I probably wouldn't have visited otherwise. Being involved in the International GS Trophy changed her life. Aside from getting to travel to South Africa for the qualifiers and Thailand for the finals, she met lots of great people and made lifelong friends. "I can't think of another motorcycle that has the ability to influence someone's life so much."
+ Read more
It's about sportsmanship and teamwork.
It's about sportsmanship and teamwork.
"The International GS Trophy also helped me challenge myself on other levels and I absolutely loved every bit of the experience," enthuses Amy. "Be it breaking down barriers for female riders or just connections with other riders around the world, the GS Trophy provided experiences I don't think I could have had otherwise. It was also a great learning about the balance between competition and sportsmanship. The trophy is fundamentally about sportsmanship and teamwork." Being a part of the worldwide GS community has meant that Amy has felt confident and safe to travel, knowing that anywhere in the world she can contact other GS riders and have a friend for either help or company. 

+ Read more
Although there has been talk and rumours over the years of an International GS Trophy event being held 'Down Under', the truth is that the country's many GS riders are extremely well served with events such as the Safaris and Safari Enduros. However, although these events sell out extremely quickly, they are not exclusive to Australians, and all overseas GS riders should consider attending at least one of these, according to Amy, who is convinced that her huge country offers endless possibilities as a destination for GS riders. "I might be biased, but I think riding a motorcycle in Australia is a 'must-do. Australia has such a variety of landscape and terrain that you could never get bored. Our people are open, friendly and willing to help. And it's safe to ride here." 

+ Read more
Polish-born Kinga Tanajewska emigrated to Australia after finishing her engineering degree and has been in love with this amazing country ever since. While working in the mining and construction industries she began to appreciate just how vast this huge country is, and decided that after over a decade spent 'Down Under' she wanted to see more of it — but on two wheels. "I knew that if I really wanted to explore this wonderful country, I needed to be able to ride on dirt – so I purchased a BMW F 800 GS and I was an instant convert," says the 35-year-old who made her dream come true with a solo ride around Australia that she called 'Tour De Oz'. Kinga took on the eastern and northern parts of this great continent in the first leg of her journey and then returned to work to raise funds for the second part of the trip a year later, this time exploring the magnificent western and southern parts of Australia.
+ Read more
19,000 kilometres through Australia.
"Riding on the remote roads, through the eclectic, surreal landscapes, was a once-in-a-lifetime experience. I absolutely fell in love with the outback," reminisces Kinga. "Riding solo around Australia was one of my dreams in life, and I realise how lucky I am to be able to have fulfilled this dream. I travelled 19,000 kilometres through countless terrain types, and did it all without a single mechanical problem or puncture, and with only a couple of minor falls, fortunately on to nice, soft sand."
+ Read more
Circumnavigating the globe.
Circumnavigating the globe.
Now, with a F 800 GS she has left Australian shores to circumnavigate the globe. After shipping her bike to South Korea and catching a ferry to Vladivostok, she's so far ridden through Mongolia, Kazakhstan, Kyrgyzstan, Tajikistan and Uzbekistan. Next up is Azerbaijan, Iran, Turkey and across Europe to her homeland of Poland. Then, Kinga will continue on to Africa and beyond, but one thing's for certain — she'll be returning to her beloved Australia.    

+ Read more
Despite having an action-packed customer programme for its sizeable GS community, there have been increasing calls for an Australian team to join the International GS Trophy, which takes place every two years and brings the world of BMW Motorrad GS riders together for a friendly and unforgettable competition in faraway, exotic lands.For the first time, an Australian team will participate in the 2018 Trophy in Mongolia. The aforementioned Miles Davis and Amy Harburg will surely be involved in helping select the trio of riders to represent Australia

+ Read more